New Zealand Regions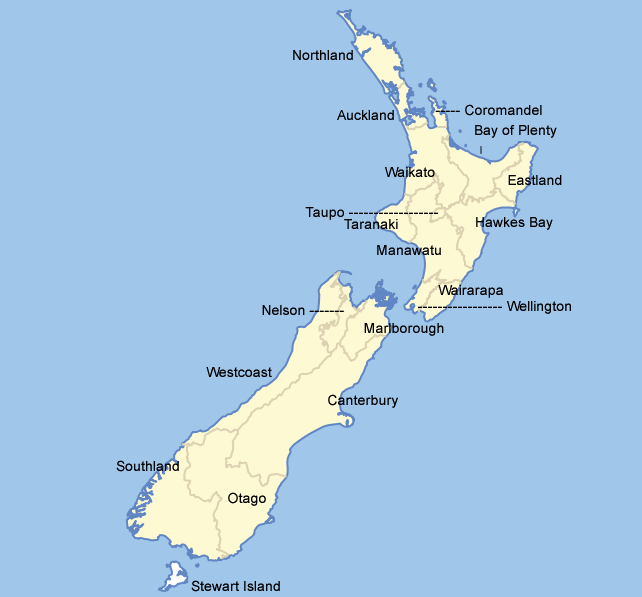 Click on the New Zealand map to see photos and information for each region. New Zealand 's regions each have a unique micro-climate with unique natural features which range from coastlines, mountains, plains, volcanoe and thermal activity, and numerous forest types including rainforest. The shear variety of landscapes and climates all fit into a relatively small country making New Zealand one of the world'sgreat travel destinations.
---
This web site, logo, name, content, photos, and design are protected by international copyright law.
Original versions of our photos can be
purchased
& web versions can be shared subject to
conditions
.