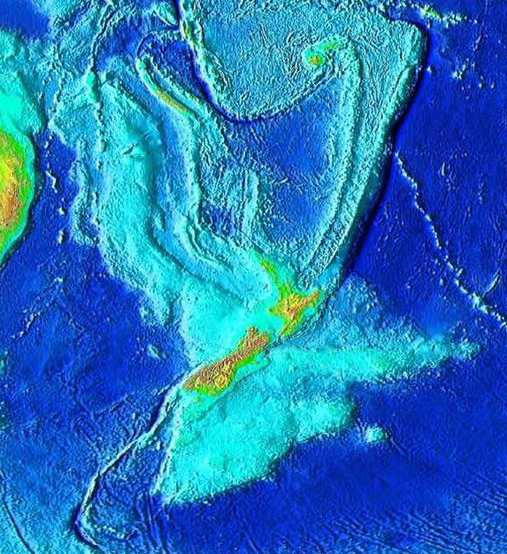 Click the map to see the realm of New Zealand..
Zealandia is the New Zealand greater continent that includes land that is currently submerged but during ice ages, is above sea leavel. This continent is 3,500,000 km² making it nearly half the size of neighbouring Australia. It spans north to New Caledonia to beyond New Zealand's own sub-Antarctic islands in the south. New Zealand is the largest part of Zealandia that is not submerged followed by the main island of New Caledonia.
---
This web site, logo, name, content, photos, and design are protected by international copyright law.
Original versions of our photos can be
purchased
& web versions can be shared subject to
conditions
.